Hiring A DWI Lawyer in Houston
You have been charged with DWI……NOW WHAT?
Call DWI Attorney Eric Benavides Now (713) 222-2828.
REMEMBER THAT YOU ONLY HAVE 15 DAYS TO POTENTIALLY SAVE YOUR DRIVERS LICENSE IN HOUSTON, TEXAS!
You must request an ALR HEARING within 15 days of your arrest.  It is better if you have a licensed DWI attorney do this for you.  But, worst case, you can request the hearing on your own.
CALL HOUSTON TX DWI ATTORNEY ERIC J. BENAVIDES – 713-222-2828
Significantly increase your chances of better results by hiring an attorney that focuses on DWI cases, knows the law, and knows the science.  Not all attorneys are created equal
DWI Lawyer Free Consultation Q&A
Below, Attorney Eric Benavides answers some of the common questions asked during the initial consultation.
What are the chances of "winning" your case?
There are a lot of things to be known about your case before this can be answered.  I am always 100% honest with my clients and there is no way I can ever guarantee a result, or even give a percentage of likely success before all of the evidence is reviewed.
Some potential clients have previously said, "Well another lawyer told me he could guarantee a dismissal".  This is just wrong, and a flat out lie.  A lawyer can never guarantee a result without knowing everything about the case.  This is typically a lawyer just trying to convince someone in a stressful situation to hire them.
While everyone wants to hear "it will be ok", it is impossible to make promises regarding the results of a case.  The only promise I can make is that I will do everything in my power to get you the best possible result once all of the evidence has been reviewed.
What evidence will there be in your case?
A DWI case will typically have some combination of the following types of evidence:
Police Report
There is always a police report generated that will give a basic summary of the case.  Typically police reports will contain:
Name and information of all parties involved (officers, witnesses, defendant)
Officer observations of the vehicle
Reasons for the stop or contact
Observations the officer makes at initial personal contact
Answers to interview questions regarding the incident
Observations and scoring of field sobriety tests
Details of the arrest
Whether there is a breath or blood test
Score of the test if available at that time
Video
There is almost always a video or videos associated with DWI cases, the types of videos that could potentially be used as evidence in a DWI case are:
Patrol Car Dash Cam Videos
Police Officer Body Cam Videos
Police Station DWI Room Videos
Police Station Breath Test Room Videos
Police Station Blood Draw Room Videos
Private Cell Phone Videos
Surveillance Camera Videos
Videos are the most important evidence in a DWI case, and can frankly make or break potential defenses.  It gives a jury a firsthand view of the incident, and a "live look" at what really happened.
Breath Test Result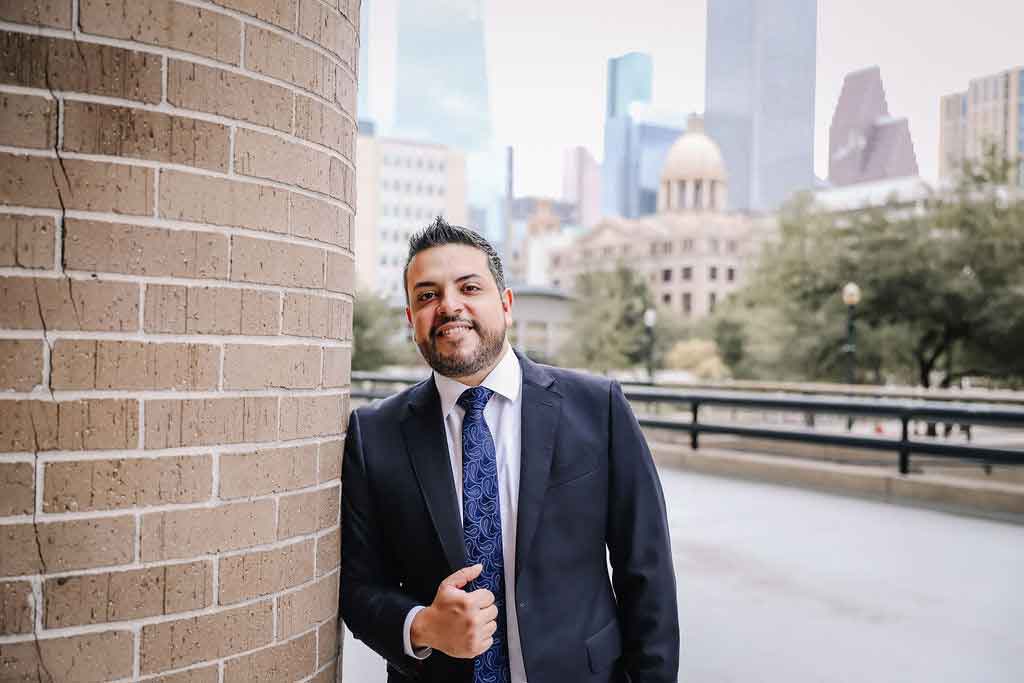 If you blow into the Intoxilyzer 9000, there will be a breath test slip that will print out of the machine.  This slip will show what the results were at the time you took the test.  All records of the machine can be requested, including tests done before you, tests done after you, maintenance records, etc to look for potential problems with the machine.
It is important to remember that Texas is a Time of Driving State.  That means that it does not matter what you blew at the time of the breath test (which can be hours later), it only matters how much alcohol was in your system at the time you were driving.
The time of driving defense typically works for individuals with lower breath tests.  For individuals with high breath tests, there has to be a great video in order for there to be a chance at success.
Blood Test Result
If you consent to a blood draw, or if you refuse a breath test and they get a search warrant to draw your blood, there will eventually be a blood test result.  Because the blood vials have to be sent off to a lab, it can take months before blood results are back.  Once the blood results are back, I will request all records of this test as well.
Similarly to breath tests, low test scores are potentially defensible with Time of Driving Defenses.  High tests will be more complex and will have to be defended by looking at things such as:
Where the blood was drawn
Who drew the blood
How the blood was drawn
How the blood was stored and transferred
How the blood was tested
Reviewing records of the blood testing devices
Accuracy/Validity of the search warrant
Blood cases tend to be slightly more difficult to defend, because juries believe blood results more than they believe a breath machine.
Witness Statements
If there were witnesses, often there are statements by these individuals on what they saw, and what they heard.
I always talk to witnesses personally to make sure that their story doesn't change, and to make sure that what the police are saying is accurate.
911 Calls
At times there are cases where a concerned citizen calls in a potential DWI to 911.  Whenever this happens, 911 recordings are obtained by our office.  This gives an insight into that person's observations on that day since the dispatcher usually asks them to describe what is happening.
At the end of the day, another driver on the road does not know if you were distracted, sleepy, or simply just a bad driver.  It is my job as your attorney to get these individuals to admit to the jury that they have no actual way to verify, or any personal knowledge that you were intoxicated.
What is going to happen at your first court date?
It is going to depend on many things including the county your case is in, the judge, the prosecutor handling your case, and your prior criminal history.  Judges have the power to put bond conditions on individuals facing criminal charges.  If your breath test is over .15 a judge is likely to require an interlock device (a breath test machine to monitor if you are drinking).  Similarly, if this is your 2nd DWI or a Felony DWI, a judge is likely to give an interlock and possibly other conditions that could include no driving or a SCRAM ankle monitor (ankle monitor that attempts to detect alcohol use 24/7).  Some judges also require things such as monthly check ins with the county and random drug tests.  If any conditions are overly burdensome to you, I will bring it to the Judge's attention and try to amend those conditions.
After you are done with bond conditions (if you get any), then typically the first court date lasts 10-20 minutes.  I fill out all the required paperwork to let the court know that I am your lawyer.  I talk to the DA, get an update on the evidence, and request that they expedite all other evidence that is missing.  Finally, I talk to the court coordinator who will assign you a new court date.
How long will your case last?
Every case is different.  I have had cases that last 2 minutes, cases that last 2 years, and everything in between.
An average case lasts 3-5 months before we know the direction we are headed in.  This delay is 100% due to waiting on Evidence.  Unfortunately, it just takes a while before the police agencies give all the evidence to the State, and then more time for the State to give everything to me.
Once we see the evidence and make a decision on the case, I will be able to give you a better idea of how long the case could potentially last.  A case set for a plea, or for acceptance into some type of pre-trial intervention program is going to finish faster than a case set for trial.  Trial cases can potentially last years depending on the court, and the number of cases they have on their trial docket.
DWI Attorney Houston – Reviews
Nancy L. | ⭐⭐⭐⭐⭐
Mr.Benavides Worked On My Husbands Cases For Dui And Falsely Accused Hit And Run. Mind You My Husband Is Illegal And Still Managed To Get Both Cases Dismissed.If We Had Questions,He Had All The Answers. Highly Recommend Him, His Professionalism And Knowledge! –Google Review
Melanie M. | ⭐⭐⭐⭐⭐
My husband and I stumbled upon Mr. Benavides and he was a gem. I was charged with a DUI under "different" circumstances. He always new what to say to to alleviate my stress and anxieties. I always received a call back, an email or a text from him personally. I can't say enough and and genuine words about him. These combined with professionalism and knowledge, make-him the entire package,"You can't go wrong"!!!!! Mr. Benavides is someone you want on your side, he will go the extra mile for you and your family!!! –Review on Google
Marcos A. | ⭐⭐⭐⭐⭐
I had a DWI. My blood was way over the limit. Luckily I had Mr. Benavides on my side. He convinced the judge that the officer had no reason to pull me over, and the Judge threw out the case. I learned my lesson, and this is not going to happen again. Thank you Mr. Benavides for the 2nd chance. –Review on Google
Find DWI Attorney Near Me
Click for Directions to Office
I know times like this are worrisome.  I have represented thousands of clients over the years and understand the stress that a DWI case can create.
Being charged with a crime is scary because there is no one on your side.  It is you against everyone, and that is where I come in.  I would be happy to stand by your side and navigate you through this time.  Just remember there is always a light at the end of the tunnel.  Things happen, and one way or another we will get through this together.  I look forward to helping you.
DWI Defense Attorney Q&A
How much does a Houston dwi lawyer cost?
Most experienced DWI attorneys can give you a rough estimate or general starting point for expected pricing. Call our office for a consultation and we should be able to give you a rough estimate / quote after a brief phone call where we learn a bit more about the facts surrounding your drunk driving charges.
Who is the best Houston DWI attorney?
Most attorneys do not like to talk about who is the best attorney, just because that is actually frowned upon by the State Bar of Texas. If you look at the Benavides Law Group on Google, you will see our many 5-Star Reviews from past clients. We also have a 10/10 Superb AVVO Rating, we've been voted AVVO Client's Choice, Top 100 Trial Lawyers, H Texas Magazine Houston's Top Lawyers, and Houstonia Magazine Top Lawyers.
Can I save my TXDL after a DWI arrest?
It is possible to beat a drunk driving charge in Texas and to save your Texas Drivers License. Keep in mind that you have 15 days from the date of the arrest to try to save your license, so you need to contact a Texas DWI Attorney as soon as possible.
Get a Free Consultation
Every drug case is different, so for specific questions, please feel free to contact me directly at 713-222-2828. You can also contact me about your drug case by filling in the following information. The first consultation is always free.